Guide: What to Expect When you Shop at La-Z-Boy Ottawa & Kingston
This 'what to expect' guide will outline everything you need to know before you come into the store.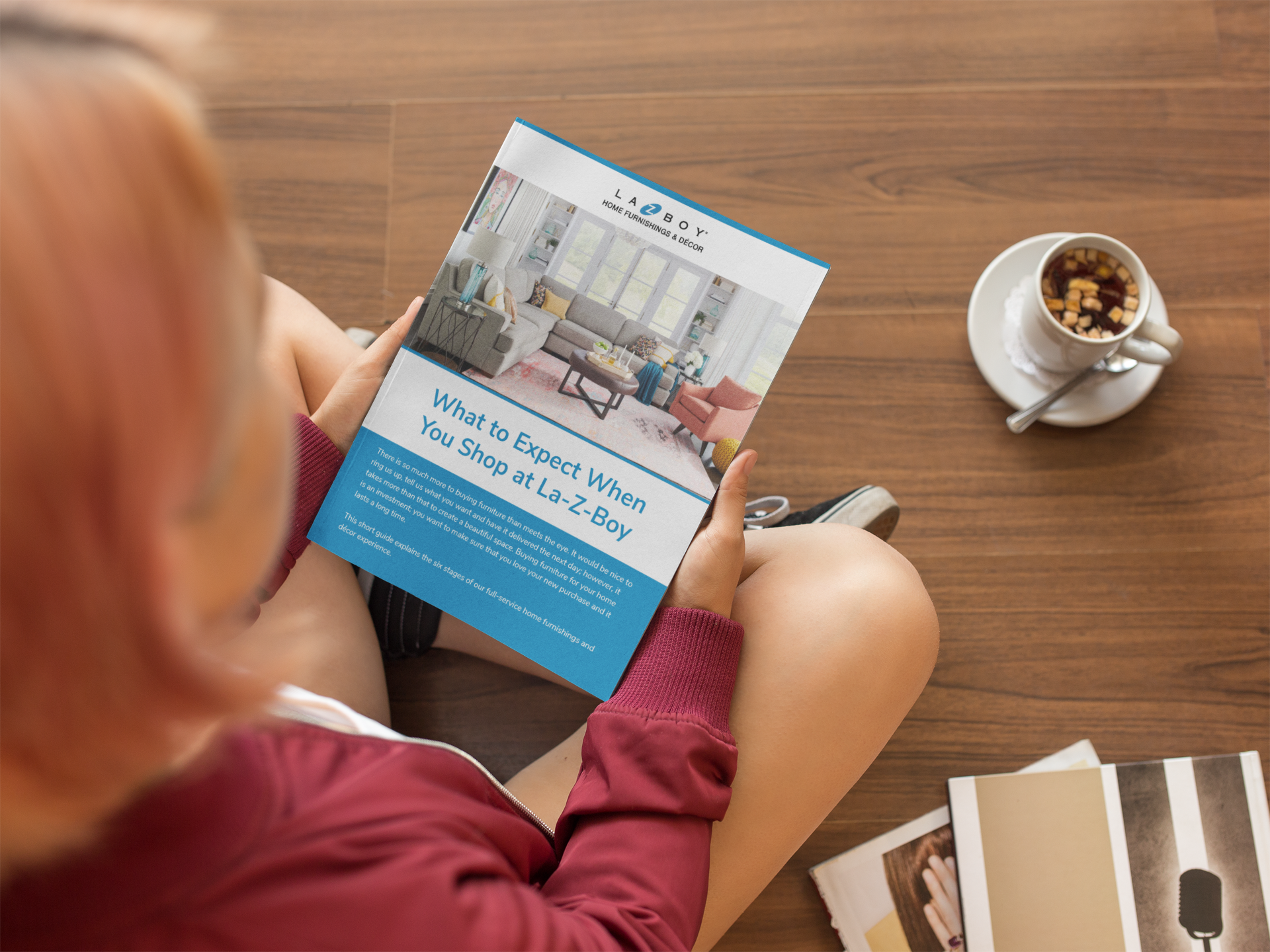 Download our Guide & Find out the Six Stages of La-Z-Boy's Full Service Home Furnishing and Décor Experience!
How Can a Design Consultant Help Me Shop?
Along with extensive product education, design consultants receive additional training to help you find the furniture that works best in your home: Consultants help you find function, style, and of course, comfortable fit. You can expect our design consultants to know what questions to ask to help you make the best decision for you and whoever else might be using the furniture in your home.
From small style updates to complete transformations, our expert designers will guide you through every step. Connect with an expert designer for a free consultation!