La-Z-Boy $1,000 Giveaway
By entering the draw, you have the chance to win every month!
The winner will be awarded a $1,000 CAD La-Z-Boy gift certificate. The gift certificate may be used in any of La-Z-Boy Home Furnishings & Décor four stores in Ottawa or Kingston. A limit of one prize will be awarded each month.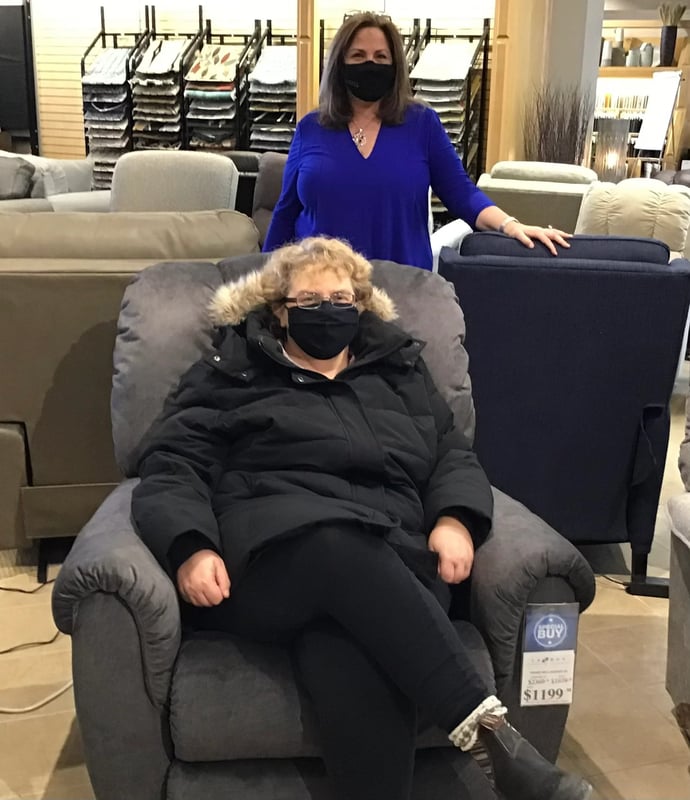 February Contest Winner
Meet Lisa!
Lisa is a loyal La-Z-Boy client who enjoys visiting the Kingston La-Z-Boy showroom.
Lisa spent her gift certificate on a new power recliner. In fact, she loves her new recliner so much that she plans to buy another one in the upcoming weeks.
Congratulations Lisa!